The moment has come. You've thought about all the pros and cons, and your choice has finally been made. You're hiring a VA.
It doesn't matter if it was Tim Ferris who convinced you in his best-seller "The 4-hour workweek", or if you heard Chris Walker talking about talented and affordable virtual assistants offering their services on his marketplace. You are now confident that such a person can make your life better.
All that's left for you to do is find the one, the perfect one that meets all your expectations. You're probably wondering where and how to start your search. This guide will walk you through the process of hiring a virtual assistant, and beyond it.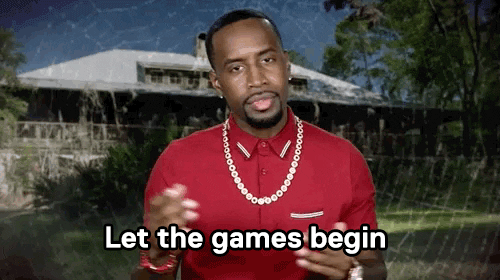 Everything you need to know on how to hire a VA on Legiit
If you are here, it is because you are convinced of the potential gain of hiring a virtual assistant. Administrative, organizational, technical, or creative tasks have become overwhelming. They strongly decrease your productivity or that of your employees. You all become demotivated by the repetitive and non-stimulating workload.
Legiit offers a solution for delegating tasks to competent individuals. A solution that is even more accessible, both in terms of their availability and their fees. And this, regardless of your geographical location!
Here's everything you need to know about how to hire a VA on Legiit:
The steps to take
The mistakes not to make
The benefits of using this platform
And if you're an entrepreneur who wants to build a business from scratch while outsourcing all the production to a VA, consider reading this article.
Where to find the best VA candidates?
You already have a precise list of tasks, you know what skills you expect from your virtual assistant and how much you would like to pay for his services. Now is the time to look for potential candidates. All right, but where to look for them?
The Legiit Official Facebook Group
The easiest option is to post an announcement on our private Facebook page. It's called the Legiit Official Facebook Group and has over 10,000 members. You can certainly count on the news to spread quickly. Candidates will start approaching you in the comments section or directly via private message. You can also count on a stream of recommendations.
If they haven't already done so on their own, ask them for a link to their Legiit service so you can see:
Their price range
Their skills manually approved by the Legiit team
Testimonials from users who have used their services
Legiit Monday
You can also browse the flood of ads published every Monday on our Facebook page. On the first day of the week, the most serious members post their services with direct links to their Legiit accounts.
Due to a large number of posts, members do their best to stand out from the crowd. They want to capture your attention with original techniques and funny wording. Some post screenshots of received testimonials, while others turn to memes or animations.
With Legiit Monday, searching for your VA will become a pleasant and quick task. You will also be able to see which candidates are going to be the best match for your company from the way they present and sell themselves.
The Legiit Platform
If you don't have time to wait until Monday, you can also browse the Legiit website directly. Everything is organized in sections. One of them is entirely dedicated to virtual assistance offers. You may also want to outsource specific tasks such as multimedia production or on-page SEO. Or maybe you are looking for a ghostwriter for all your content and copy writing needs. In those situations, just go to the sections specific to what you are looking for. Then, contact the person you are interested in outsourcing your work to.
If you've found the right person but they don't offer the service you want (like being your VA), you can request a Custom Order. There you set up:
The specific task(s)
The new price
The date of completion
Once both parties agree on the best way to work together, the process will be the same as for traditional orders.
Hot & Upcoming VA Service on Legiit: Amitradjev
The Legiit Job Board
If all these options seem tedious and time-consuming, you can turn to the Legiit Job Board. This option is specifically designed to connect buyers and service providers based on the position or type of work to be performed.
Here, you define the service you are looking for, much like a Custom Order. The difference is that in this scenario, the candidates present themselves to you without you having to do too much research. All you have to do is indicate:
A name for your job opening
A category and sub category
Any relevant tags
The minimum and maximum price
A description of what you need
Any relevant files
The process of hiring a VA on Legiit
You already know where to look, so now we'll get into answering the "how" question. How do you hire a virtual assistant to actually lighten your workload and not waste time with translations and misunderstandings?
Prepare a job description
Start by introducing yourself and your business. Briefly write what you do and what industry you are in. Then state the reasons why you are looking for a virtual assistant.
Specify the kind of person you are looking for. What character traits and values should she/he possess. Write also whether you require specialized experience or not. In the next part of the ad indicate the tasks that you want to delegate to your future virtual assistant.
Lastly, specify what supporting documents are required to apply for the position, if any. Provide a deadline for receiving applications.
Get a list of ready candidates for the job
Within a few hours to a few days, you should have a list of candidates for your future VA. It doesn't matter if you got it through The Legiit Official Facebook Group, The Legiit Job Board, or any other place mentioned above.
If you want to save yourself some time in vetting them all, you need to precisely state your requirements in your job announcement. The more precisely you write who you are looking for, the more likely you are to get applications from people who meet your expectations.
Review the most promising ones
How you go about recruiting is entirely up to you. However, if you want to hire a virtual assistant that you will work well with, put more time and attention into the process of selecting the right person.
If you decide to conduct a trial assignment, make sure that it actually verifies the skills of the candidate. But don't make it too extensive and time-consuming.
Also, try not to skip the interview stage. Even if you think that the application and results of the test task have provided you with all the necessary information. Thanks to the interaction with the other person you will be able to assess whether you like his/her style of being, energy, and communication flow. It is important for successful cooperation to be on the same page.
Hire the selected applicant
Now you can make your choice and recruit the candidate who best meets your requirements and with whom you had the most professional connection during the interview. No matter which candidate you choose, it is important to start your collaboration with clear and transparent communication.
Establish your working method in advance, which you will of course have already discussed during the interview. Also, make sure to check what you will give your VA access to and what you should give him/her access to.
Have a plan for sharing and tracking the work
Create a DropBox or Google Drive or MowXml secure folder to share instructions and work documents with your virtual assistant. You can also use an online collaboration tool such as Monday, Trello, or Microsoft Teams. These are very popular among companies since the pandemic crisis. If you already use a customer relationship manager (CRM), you can give him access to certain parts of it.
Train your VA for the tasks you want him to handle
If you want to delegate some advanced tasks to your virtual assistant, you may need to provide a bit of training. This training can be provided through:
An online video
A written resource
A Zoom meeting
Enable your VA to ask for clarification on any points he is unsure about. To identify where the VA might need help, break down each task into its essential elements. If any of these elements require the use of specific software or skills that the virtual assistant does not yet possess, he may need training in that area. Create a video or document that teaches the VA how to perform that part of the task.
Suggest the best workflow for maximum efficiency
Also, consider the processes you use to maintain a high level of efficiency. Share these processes with the virtual assistant so that he can be as productive as you are when executing them.
Spend time on this preparation phase because it is ultimately a very profitable investment for you. The clearer you are in the explanation of the mission and the tools to be used by the VA, the more efficient he will be.
Don't forget to give your VA some feedback
It is important to measure the progress of your assistant with regard to the time allotted. Don't wait until the last minute to realize that the efficiency is not there and that corrections can no longer be made.
You hire a virtual assistant to help you lighten your workload and increase the scale of your business. But this can backfire if he makes fundamental mistakes. Sending the wrong message to a potential or current client can affect your relationship with them.
So take the time to supervise your new VA in the first few tasks or weeks. Give him feedback on his work – both negative (constructive) and positive (encouraging).
Enjoy the freedom!
Once you learn how to successfully delegate tasks, your opportunities to get the most out of your virtual assistant increase exponentially.
Benefits of hiring a VA on Legiit
If some entrepreneurs manage to find time to attend executive forums, it is thanks to their virtual assistant. If they have time to relax in a day club in Dubai with their colleagues, it's thanks to the virtual assistant. And if their business is still thriving despite the fact that they only work a few hours a week, well guess what. It's always thanks to that precious virtual assistant!
Indeed, a VA can take a lot of the workload off your shoulders. He allows you to focus on more important tasks, or simply give you time to rest and enjoy yourself. And while he's doing this, he's also minimizing your company's operational costs!
But you already know all that. What you may not know is why Legiit is your best shot at finding the right person to help you achieve these goals. Here are some of the most valuable features around hiring a VA on Legiit!
Affordable rates with reliability guarantee
Legiit's virtual assistants from across the globe do more than just execute your requests. They add value to every task! If you need them during the night or on holidays, you can contact them without any hassle or extra charge. And this over-delivery doesn't come with dizzying costs! This option stands out from the competition due to its lower price than onshore services.
When you hire a low-priced VA outside of Legiit, there is nothing to protect you from scammers, dishonest people, non-competent people, or people you can't communicate properly with.
Another advantage of working with Legiit virtual assistants is that their services are publicly reviewed. They can also be tailored to your needs or the nature of your business. For example, you can use a virtual accountant at the beginning of each month to do your bookkeeping. Or you can use a virtual webmaster for regular updates of your website.
English language proficiency and verified skills
At Legiit, we only accept people who have at least a communicative level of English. Most of them speak and write English fluently. They may make some slip-ups in their expressions, but beware of prejudices. A virtual assistant in another country has the same skills as a subcontractor in your country. Possibly even more.
You may also need assistants who speak languages other than English in order to better communicate with some of your customers. The advantage of using Legiit is that each person displays the languages spoken directly in their profile description. The profile also contains their portfolio, and you can easily view feedback from other users. This confirms the reliability of the person and their ability to communicate well.
A wide range of talented candidates available to you now
Legiit provides the opportunity for many talented virtual assistants to offer their services. They are motivated and waiting to meet your needs. The tasks you can entrust to them are very diversified. They can include:
Handling emails
Organizing or making appointments
Doing data entry, data collection, or keyword research
Managing projects
Researching topics and products
Transcribing or taking notes during meetings
Creating reports and PowerPoint presentations
Managing your social networks
Generating content for your blogs
Taking care of your on-page or off-page SEO
Editing and designing websites, graphics, or PDFs
And many more
On Legiit, you can find freelancers who specialize in each of these tasks, several of them, or even all of them. You have a huge flexibility of choice. You can even test different people until you find the one that will best suit your needs. We especially recommend Amitlrajdev and Noman33.
Hire your VA through Legiit now!
Legiit being a legit platform, you can be sure that you are dealing with reliable candidates. People who have the best intentions in mind, and honestly wish to contribute to the evolution of your company by offering valuable help.
Hopefully, all the advice provided here has been helpful. Now is the time to find your competent and dedicated VA on Legiit!